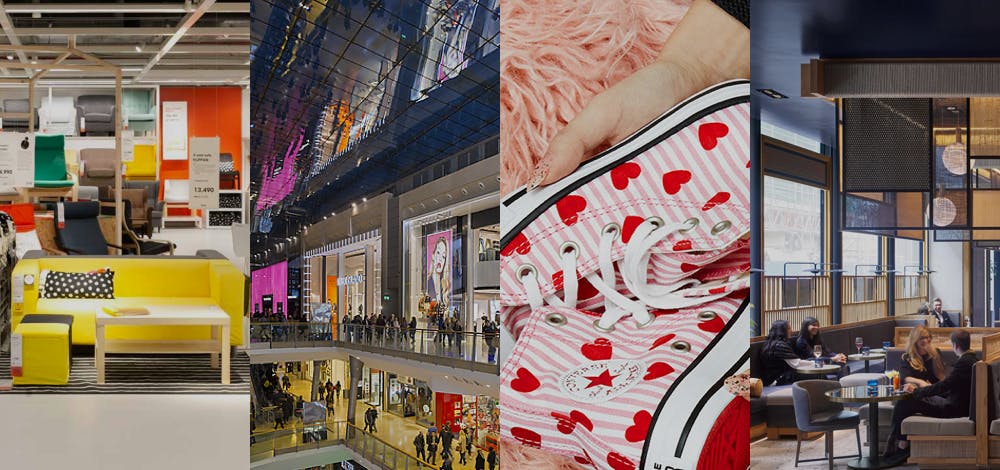 This article first appeared on LinkedIn.
2018 was an interesting year, not least because of the retail rollercoaster ride that seemed to last for the entire 12 months. As technology and data integration play an increasingly vital role in ensuring the future of the high street and the many thousands of sales colleagues dedicated to excellent customer service no matter how challenging the environment they have to work in, we've been privileged to partner with some of the most clear-sighted, forward-thinking brands in the business.
What makes them stand out is the way they embrace technology as a true enabler of personalised, real-time customer service, delivered by engaged, enthusiastic sales colleagues equipped with everything they need to give 'any time, anywhere' shoppers a frictionless experience. Their comments speak for themselves:
IKEA, international home furnishings retailer
Robert Page, CX Business Process & Solutions: 'We chose to work with Red Ant due to their pedigree in supporting multisite retail clients. Our Client Director and Delivery Manager have been fast, responsive and flexible to our changing demands and priorities, and we believe the solutions built are of high quality.
We are excited to see how we can partner to deliver a range of further high quality innovative solutions for our co-workers – this will in turn drive fantastic improvements in the experience for our customers.'
Hammerson own, operate, curate and develop winning European destinations, bringing together the very best retail, leisure and entertainment brands
Kathryn Malloch, Head of Customer Experience: 'Working with Red Ant has been a really positive experience. The team are focused on the end user but at the same time are able to apply a strong commercial view. This blend of pragmatism and customer-centricity is pretty unique in a partner, and adds real value to us as a business.'
Office, leading edge fashion footwear specialist
Kerry van der Merwe, CFO: 'We pride ourselves on having the best sales colleagues on the high street – they're passionate, inspiring and dedicated to delivering an individual service to each of our customers. Working with Red Ant will give them the opportunity to offer an even better experience - unbroken, highly efficient and friction-free.'
Quintessentially, the world's leading luxury lifestyle group
Troy Scott, Chief Operating Officer, USA: 'Red Ant has become a strategic partner of Quintessentially based on the level of technical expertise and acumen they apply to product development and deployment. For us, it was critical that we remain focused on what we are experts at: lifestyle services and strategic/experiential luxury marketing campaigns. Finding a partner with proven technical expertise and an understanding of user experience is exactly what we have found in Red Ant. Working with them on the launch of our Digital Engagement platform has been a pleasure every step of the way. Led by an extremely strong Client Director, the team has been responsive, efficient, flexible and confident in helping to guide our decisions and strategy. Their work is of a high level but the people who make up their team stand out as extra special!'   
We've hit the ground running in 2019, and the pace shows no sign of slowing as we prepare ourselves for another year of transformation. Our partners have the vision and commitment to change the landscape, and we'll be there to help them make their ambitions for the digital store a reality.