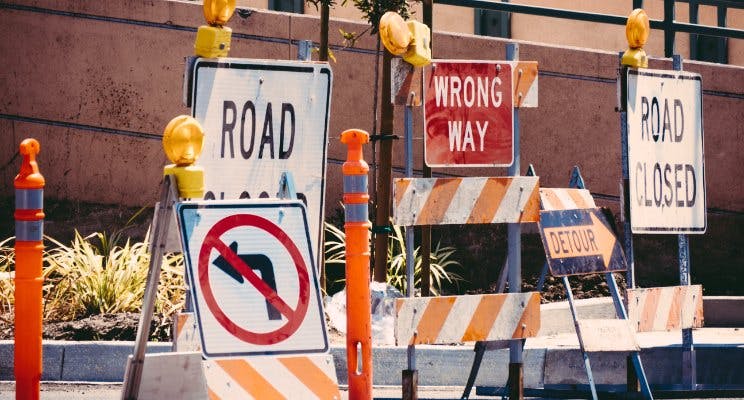 This article originally appeared on LinkedIn
Read the article here: https://www.linkedin.com/pulse/signposts-milestones-destinations-dan-mortimer/
Always ready to cut to the chase, Forrester has a clear message in its Digital Store Playbook for 2018 - retailers need to wake up to the fact that 'businesses that survive cutthroat competition and finicky shoppers will be those that adapt to ever-evolving consumer behaviours and expectations — both online and in the physical store'.
The only way to stay relevant to today's tech-enabled, increasingly demanding customers is to make a commitment to a digital future – transforming your business into one which offers fully connected experiences, seamless across all channels. Retailers who haven't yet staked their claim on this particular patch of digital territory are likely to find themselves in the Badlands of business development unless they start working on their roadmap today.
Taking the right steps
In business terms, transforming your operations is never as simple as going from A to B – there will be diversions and hold-ups along the way because it isn't always plain sailing getting departments as diverse as logistics, sales, IT and finance to work together. Fortunately, the basic steps for your digital roadmap are well-established and demonstrably beneficial to every business area:
According to Forrester, 'retailers must act on data to make decisions, and they must optimize experience and operations to improve store performance'. Your ultimate aim is to offer your customers a digitally-enabled shopping destination, where they can shop online or in-store with no obstacles, so first and foremost you need to recognise information as a key business asset. Move on from a product-centric, tactical approach to information, accept that data is central to success and embrace its strategic value. It's impossible to offer relevant, consistent, up-to-date information which enhances customer experience and makes their lives easier without access to the data behind every business activity, which is why information needs to be brought from its traditional back-office position to its rightful place at the very start of your digital roadmap.
Find out what you already have and use it
You already have a wealth of information about your customers lying dormant in systems all over your business. Freeing up this data is key to your digital strategy – you need to build your digital foundations on a platform which has the ability to get data systems talking to each other, harmonise them, orchestrate them and put them to work. The first step towards this is a comprehensive audit of what systems you have, how you're using them and what useful connections can be made.
 Find out what the customer wants and make it easy for them to get it
If your digital strategy doesn't benefit the customer, start again. Shelve any plans for shiny new tech or VR-enhanced marketing initiatives, find out your customers' key pain points and do something about them – from providing online ordering in-store to simply making free WiFi available. As Forrester says, 'Wi-Fi facilitates many other technologies and insights beyond network availability and determining whether a customer is in the store'. Often, the small things can give you a quick win and build the case for further connected retail initiatives.
 Trust sales associates with technology and decision-making
According to Forrester, 'operational technologies that empower associates such as associate enablement, labour management, task management, clienteling, or mobile point of service (mPOS) directly and positively impact a retailer's largest store expense — labour.' Retail and service jobs are changing, as automation inevitably takes over some of the admin tasks associated with customer management. Forrester's Predictions 2018 report suggests that 70% of enterprises expect to implement AI over the next 12 months and 20% will deploy AI to make decisions and provide real-time instructions. Your digital future will depend on making sure your roadmap empowers sales associates with the technology and information they need to offer customers a human touch which surpasses machine-based service and enables them to provide advice and support for customers with more complex needs.
 Don't be stalled by budget and timing
Get your digital platform right and there should be no barrier to business transformation. With the ability to carry out low-cost, high-speed development over costly large-scale rollouts, it's now possible to activate a product or process change in a matter of weeks, where more resource- and budget-hungry traditional methods might take months. You can build, measure and learn what works through a short-term, small-scale pilot, then adjust any features which don't contribute to either customer experience or business results. You can use the output to refine your roadmap and build a business case for further rollout and transformation projects with minimal impact on business as usual.
 The importance of having at least a basic map that takes your business towards a digital future is so clear that it is surprising that more retailers haven't committed to it, yet a significant number do not have a viable strategy in place. Forrester backs this up – it found that many retailers are still in the 'building tech foundations' or 'creating operational efficiencies' stages of the digital store maturity journey.
These points won't immediately solve every strategic issue, but they will enable you to focus on the simple steps you can take that will really make a difference, get you started on the path to connected retail and help to build a case for your digital store.