As a winner of the IBM Watson Challenge announced at last year's Congress, Red Ant is currently the only company in Europe using the unique capabilities of IBM Watson to develop next-generation retail apps. SellSmart is designed to enable every sales person to effectively become an 'expert' by: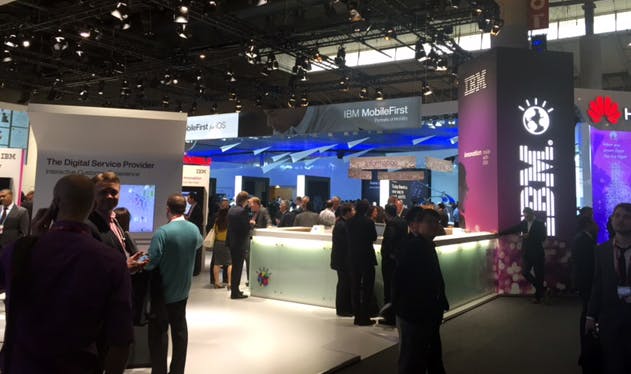 Mobile World Congress at Fira Gran Via in Barcelona.
Using the latest breakthroughs in natural language processing to make sense of sales manuals and business documents
Integrating with eCommerce databases to automatically link content and products, tailoring to relevant demographics and purchase histories to boost conversion rates and improve cross-selling
Working with voice recognition and a simple to use question-and-answer interface
Getting smarter each time it is used, thanks to IBM Watson's unique learning system
CEO Dan Mortimer says: 'We're experiencing a revolution in the way retail works – the technology available to customers and businesses alike means that retailers need to take a radical approach to shop floor sales to remain relevant in the mobile age. SellSmart is part of a framework of solutions which will allow retailers to do just that – explore new markets, discover new ways to work and empower business and IT leaders to manage their operations more effectively than ever before.'
Red Ant will be demonstrating SellSmart in Hall 3, Stand 3H30.