This article originally appeared on MobileBridge.
Now that smartphone ownership has reached 'perfect peak' according to Deloitte, with 81% penetration in the UK alone, it's not surprising that mobile has become an integral part of the shopping experience. Market research experts GfK suggest that 45% of all shopping includes some form of mobile activity, including research, comparing prices and making purchases, and among those aged 18-24, it's 57%.
So where should retailers focus their investment to maximise their mobile presence and take advantage of consumers' appetite for mobile-enabled shopping?
Today's mobile landscape
The debate around using mobile for commercial purposes used to centre on one key dilemma – mobile apps or mobile web? Over the last few years, technology and user behaviour have moved so far and so fast that the conversation has become much more complex:
Hybrid apps, which include elements of both native (iOS, Android) and web applications, now offer a user experience which is almost indistinguishable from pure native apps, at a more manageable price
Evidence suggests that, while well-crafted apps are still accessed regularly by around half of all users in the UK, they have 'app fatigue' and are downloading fewer native apps (and those are typically from Facebook or Google). Many brands are now reaching the end of life of their previous native apps, and the decision to replace them is no longer an automatic 'yes'
Mobile traffic overtook desktop traffic for the first time this year (51.3% v 48.7%), especially among more profitable customer segments. It's clear that responsive web is now the default option for retailers thinking of re-platforming – this means they will all eventually have a mobile website anyway
Alternative platforms including chat services have shown that it's no longer just a two-horse race, bringing to light the importance of having both separation and consistency across mobile channels
The increase in search as a primary starting point for mobile journeys (48% v 26% for apps according to Google) prioritises mobile web SEO over app store SEO; apps have not kept up in the SEO game in terms of discovery and in their ability to influence search rankings and behaviours
Making the choice – good apps are still in good health and high demand
Given the current state of play, retailers in the position of having to choose one platform from the two should opt for a responsive mobile website – it is 'good enough' for most use cases and ensures all of your customers can be served at a basic level. However, there is still a technology gap between mobile apps and mobile web, especially when it comes to next-generation experiences like AR, VR and microlocation, and the Internet Retailer Mobile 500 list suggests that 42% of all mobile sales generated by the world's leading 500 merchants in mcommerce last year came from mobile applications.
Retailers who choose to build first-class apps will reap the benefits – if you're a sizeable business, customers will expect you to have both an app and a mobile site. But it's vital to focus on the app platform's strengths to deliver really captivating experiences, including:
Cultivating in-store / sofa crossover to provide an app-based experience that makes customers want to get up off the couch and make the effort to physically visit a store, through location-based deals and offers or specific app-activated in-store activities
Unique experiences based on geolocation and device-to-device communication with sales colleague apps
Perpetual login and frictionless access to customer details and mobile payments for a seamless, more personalised experience
Targeted messaging and notifications, including rich personalisation
Deep loyalty and higher lifetime customer value for your most frequent customers – Forrester found that for the 12 most popular shopping tasks, accessing a loyalty card in-store was the only one customers used an app for more frequently than the web
Better integration with the ecosystem of apps on the user's device, especially the closed social networks of messaging apps
In Conclusion:
Successful retailers recognise that mobile apps v mobile web is not a zero sum game. A solid, future-proof mobile strategy depends on gaining a deeper understanding of customer behaviours and desires on both platforms through analytics and a test-and-learn mentality, coupled with the ability to deliver the information and functionality to match with a flexible, integrated platform that can effectively target these segments at increasingly granular levels. Above all, it's vital to recognise that mobile commerce, whether delivered through apps or web, is just one (albeit increasingly important) piece in a bigger omnichannel picture that must play to each touchpoint's strengths while delivering a seamless, consistent experience that transcends specific channels.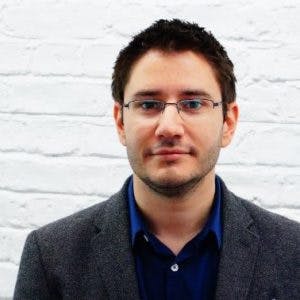 Alex Sbardella is the Consultancy Director at Red Ant which based in the UK. Red Ant is a technology partner that empowers retailers to connect online with offline, delivering smarter ways to drive innovation and fully connected retail experiences. Retail application platform – Red Ant's retail application platform empowers retailers to deliver innovation and a fully-orchestrated, truly connected store experience.
Retail applications – Red Ant's suite of leading customer, colleague and business apps and tailored design services deliver real benefits now and for the future. Connected retail consultancy – Red Ant is the trusted advisor to leading retail brands, helping them to define strategies for connected retail experiences.