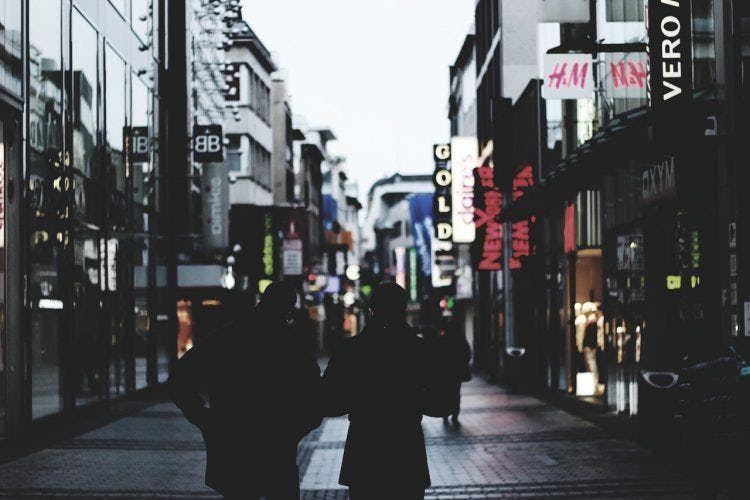 This article originally appeared on Tech In Asia.
Predicting upcoming tech trends has always been difficult. But for Asia, Hong Kong in particular, it's easy to identify key areas in which retail technology is lacking by looking at what the rest of the world is doing.
Brands in Asia are interested in new technology, but the first question they always ask is, "Who else has done this?" This risk-averse mentality has caused a lot of them to lag behind new technology because no one wants to take a chance and be the first to try them.
Below are my predictions for key tech developments, which can lead brands to have a pioneering mindset and stay relevant and continue to compete with the rest of the world in 2017.
Growth of alternatives to apps
While shoppers still download apps, they quickly lose interest in them, says global mobile analysts at Localytics. Their study found that almost a quarter of users only use apps once before abandoning them. It's safe to say that consumers have "app fatigue" and are looking for other more convenient ways to use their smartphones and enhance their shopping experience.
So, what will emerge to challenge the branded app in 2017?
Chatbots
So far, retailers have dabbled at the edges of chatbot technology. For example, H&M, Pizza Hut, and Domino's have each experimented with limited-function bots designed to work with strictly ringfenced data. Their success is likely to inspire confidence in retailers to explore the more interesting possibilities the technology has to offer:
Providing comprehensive virtual concierge services such as guiding customers around a shopping mall, store, or individual aisles
Giving customers detailed information about products and stock levels
Intelligent package delivery by connecting directly with a delivery service's API, allowing the bot to track customers' packages in real time and give them detailed information about their deliveries—ETA, driver's name, and vehicle
The increase in popularity of virtual home assistants such as Amazon Echo and Google Home has also made us feel more comfortable "talking" to a computer and trusting it in helping us out. These systems are designed to allow third parties like retailers to integrate with them by adding custom actions and responses in the same way people currently download apps on their phones.
In-app mini programs
In 2017, the most popular apps for shopping, chatting, and socialization will become more inventive in the attempts of these apps' developers to keep users interested.
WeChat, with its over 800 million monthly active users, is already leading the way with the introduction of mini programs (Apple won't let them be called apps) which can be downloaded instantly, run, and stored without ever leaving the app. And where WeChat leads, others will follow.
Key takeaway: Shoppers love using mobile devices to shop, but it's time to think "outside the app" and build something new. Chatbots and mini programs might not kill apps off this year but they will capture the imagination of busy people who are tired of downloading, logging in, and updating software to get the latest information.
Dawn of cashless society
Mobile payments have been part of the Chinese digital landscape for a number of years, primarily dominated by WeChat Pay.
This year, the market will slowly but surely move towards a cashless society. Since Apple Pay's launch in Hong Kong during the last quarter of 2016, other financial institutions are now following suit. We can expect to see a number of initiatives gaining ground this year, including HSBC's launch of their Pay Me app, Octopus' O! E Pay,  and Tap & Go app which allows easy mobile payment via a QR code scan.
With an increasing number of options available for mobile payment and a clear user appetite for them, there's a good chance that shoppers will sign up for at least one this year.
Key takeaway: Retailers without a strategy for getting mobile payments right may find themselves losing business in 2017.
Age of innovation
Innovation seems to be this year's buzzword, with a lot of companies building innovation teams and adding digital elements to modernize business operations.
In 2017, it will be essential to break out of the "no decision is better than the wrong decision" mindset which, as I mentioned above, has frozen the progress of some retailers in the Asian market in the past. New technologies and new methods are always springing up. Waiting to see which one is best to invest in is like trying to place a bet when the race has already been run.
Agile processes and lean development cycles have made it possible to try out new technologies without investing a fortune, so there's really no excuse for inaction.
Key takeaway: The only way to keep pace with technology, which is taking over the industry, is to have the confidence to try out innovative approaches and, if an initiative doesn't work, ditch it and move on.
Whatever the future holds, none of us can afford to sit still. Two words sum up these predictions and the spirit of 2017: take action. If we don't, we're out of the competition.