What's In Store? January 2020
Red Ant's regular look behind the headlines at retail and lifestyle brands' challenges and conversations, with expert views and actionable insight.
The return to 'real' shopping
Among the more left-field forecasts of sci-fi diamonds, bridesmaids in suits and 'advancements beyond the Jetsons' wildest dreams', the Wall Street Journal's '8 Predictions for the Future of Fashion' hit the target with item number 2 in its list – the return to 'real' shopping. According to McKinsey's Anita Balchandani, luxury brands will up the in-store ante, creating real-life retail experiences worth leaving your laptop for: 'Physical channels and retailers will really have to think about how they make that space exciting…the bar really gets raised'.
Red Ant says: This is one prediction we can back with confidence – customers will always crave a physical shopping experience, provided the benefits of making the effort to visit a store outweigh the convenience of simply ordering online. Delivering on the promise of a superior customer experience depends on having the right in-store platform in place – one that unifies every aspect of your business, from endless aisle and click and collect to clienteling and retail theatre. Find out more about our in-store platform and how it can make the return to 'real' shopping a reality.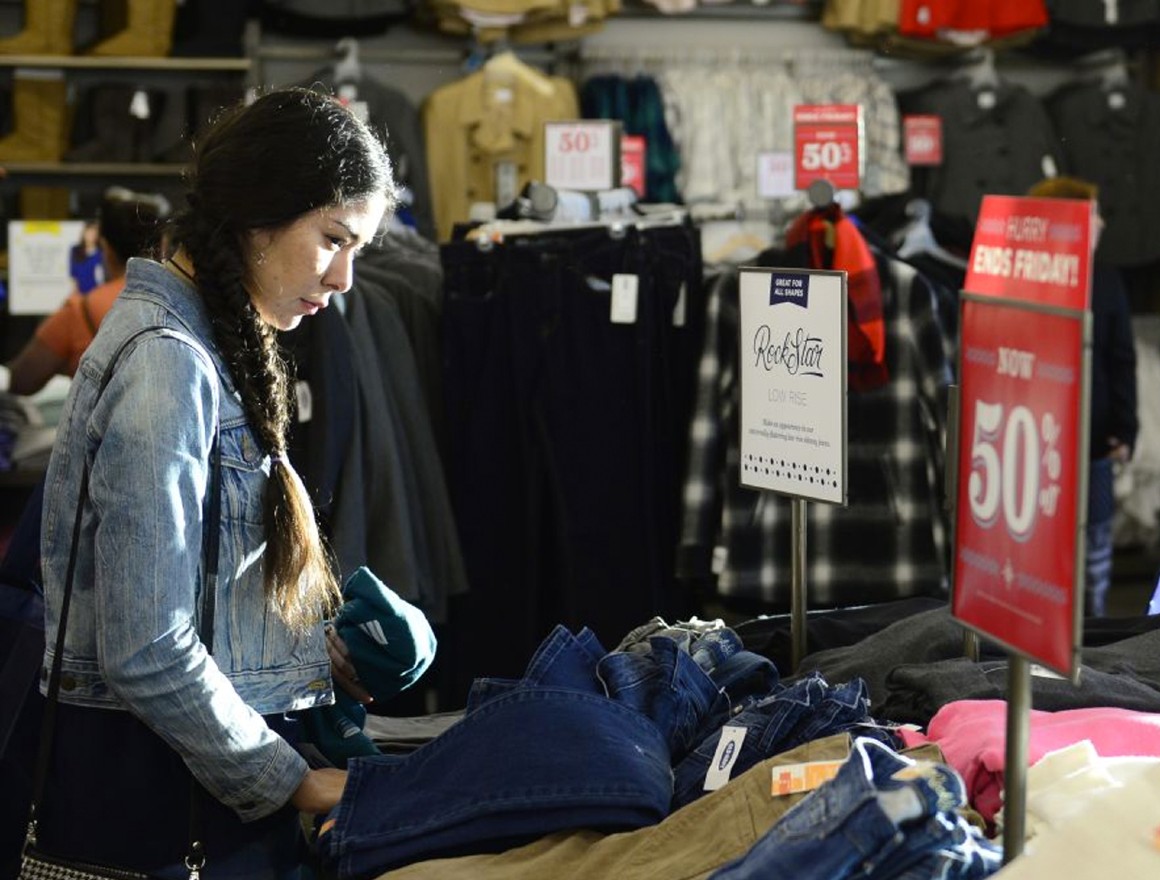 Store associates expected to use seven apps and be 'all things to all people'
In an eye-opening article, The New York Times revealed that store associates at fashion retailer Old Navy needed to use seven apps to meet the needs of customers. They were expected to be 'cashier, cheerleader and personal shopper', as well as visual merchandiser and database manager.
The report summed it up neatly: 'As brick-and-mortar stores scramble to justify their continued existence, they're trying to be all things to all customers, to blend instant gratification and infinite selection. And it falls upon the workers on the front lines to make it all happen.'
Red Ant says: This is yet more evidence that you just can't deliver a great customer experience without committing to providing an equally great employee experience. Store associates are expected to make the magic happen, and they simply won't be able to do that without access to the right tools, brought together into a single, easy-to-use hub with all the information at their fingertips for the many facets of their role. Find out how RetailOS® can improve employee experience, drive sales and deliver operational efficiencies to free your store associates to do what they're best at – delivering exceptional customer experiences.
The beauty of personalisation
L'Oréal has taken personalisation to the next level with Perso, its new 3-in-1 AI-powered beauty device. Launched at CES 2020, the 6.5-inch device uses a mobile app to analyse the user's skin condition then combines this with environmental information and personal preferences to create custom formulas for skincare and later down the line, lipstick and foundation. The resulting blend is dispensed in a 'perfectly portioned, single dose at the top of the device for easy, clean application'.
Red Ant says: While L'Oréal has set new standards for personalised beauty products with Perso, what many health and beauty customers are looking for is expert advice and guidance on how to achieve the perfect look, whether it's for a special occasion or for looking their best every day. That's why leading retailers including Harrods and Boots have invested in the in-store experience, equipping beauty advisors and makeup artists with clienteling tools that allow them to match customer skin types, colour preferences and more with exactly the right products to complement their individual needs. Couple this with personalised aftercare including tutorials, preferred products and one-to-one communications and it's as if your customers have access to their own makeup artist with everything at their fingertips to help them feel and look good. Our health and beauty solutions have been designed to deliver the ultimate in personalised consultation – find out more.
Red Ant, 31st January 2020