Transform your business with RetailOS
Transforming the retail experience, with digital transformation expert Oliver Banks and Red Ant's Head of Client Success Emma Newman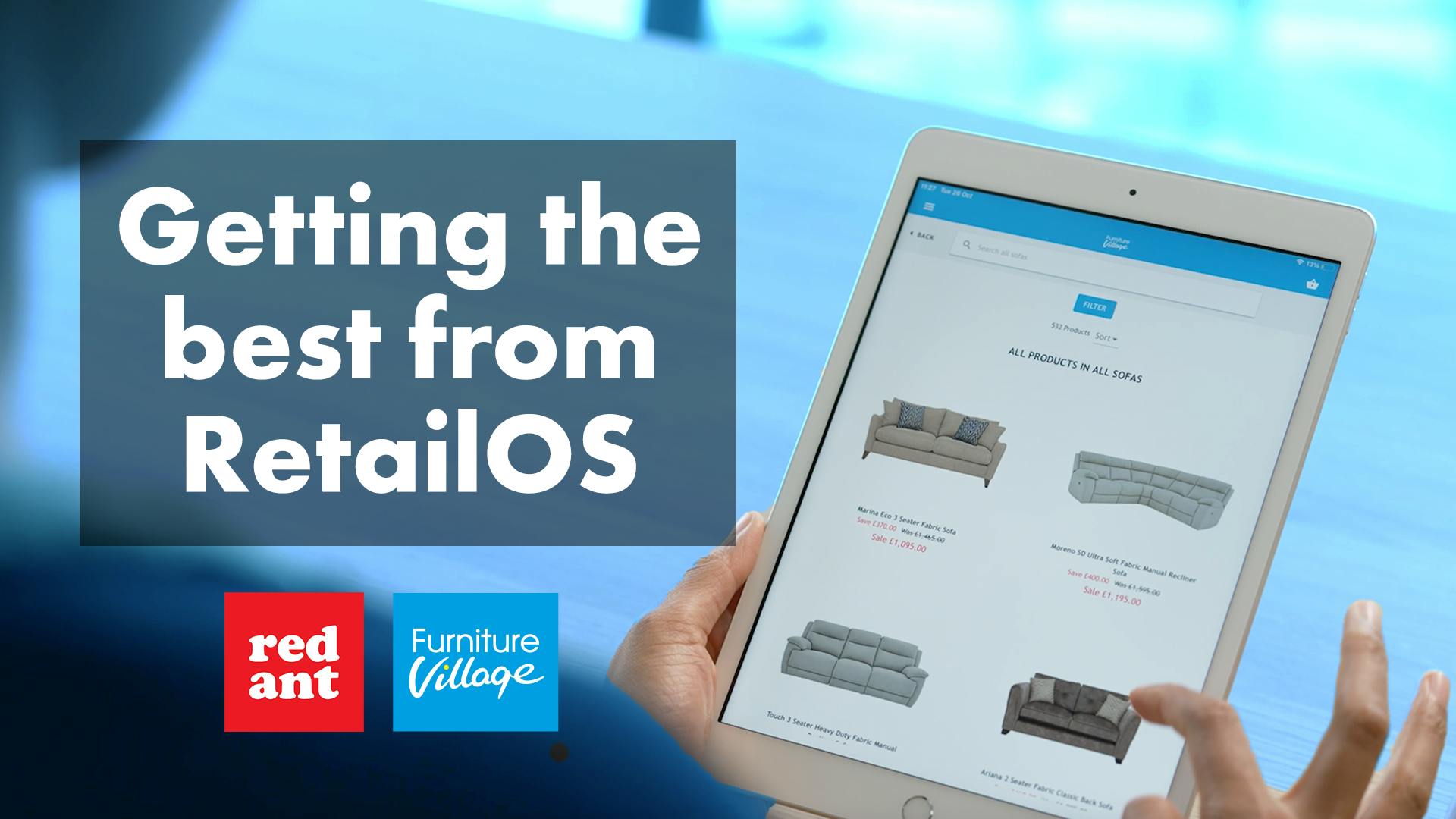 Introducing our in-store solution platform: RetailOS
Red Ant's unified in-store platform connects your existing technology with innovative solutions designed to provide a frictionless shopping experience for customers while improving operational performance.
A powerful suite of retail apps
RetailOS' platform of retail apps is designed to meet all your business wants and needs, allowing you to operate safely with both your customers' and store associates' welfare at the heart of what you do. From virtual clienteling and contactless concierge services to flexible fulfilment systems, you can guarantee a more streamlined way of shopping to improve sales.
One simple user interface
Our retail operating system brings essential retail apps together with your existing tools, content and data into a single colleague hub. With everything in one place, RetailOS permits your store associates more time to safely do what they're best at – delivering brilliant customer service. Whether it's an in-store appointment or virtual consultation, your customers will receive the best customer experience possible.
Secure single sign-on
Easy access to systems with a single login
Integrates with existing employee management systems
Support for Active Directory, OAUTH 2.0, SAML and other authentication methods

Comprehensive user management
PIN-based user switching enables staff to share multiple devices
Full permission model
Apps and content are optimised based on the user's role and requirements
Security features including BYOD
Industry-tested UX
Smart layer over existing tools creates a consistent, easy-to-use platform
Designed for desktop, tablet and mobile
Optimised for cross-platform iOS, Android and Windows devices
Real-time analytics & testing
Track colleague behaviour on every device to understand which apps are most useful
A/B test new tools with select groups of users
Instant in-app feedback to address issues
Delivering you the retail app platform of the future
Red Ant's award-winning team of retail technology experts will work with you to audit your existing systems, create a compelling business case, and combine our customer experience, creative innovation, and technical expertise to build your unique roadmap to retail success.
Take control of your technology
Our cloud-based platform allows you to take ownership of the technology and future proof your business with a scalable infrastructure that grows as you do. Out of the box functionality and pragmatic, step-by-step integrations give you more time to focus on the future of your business.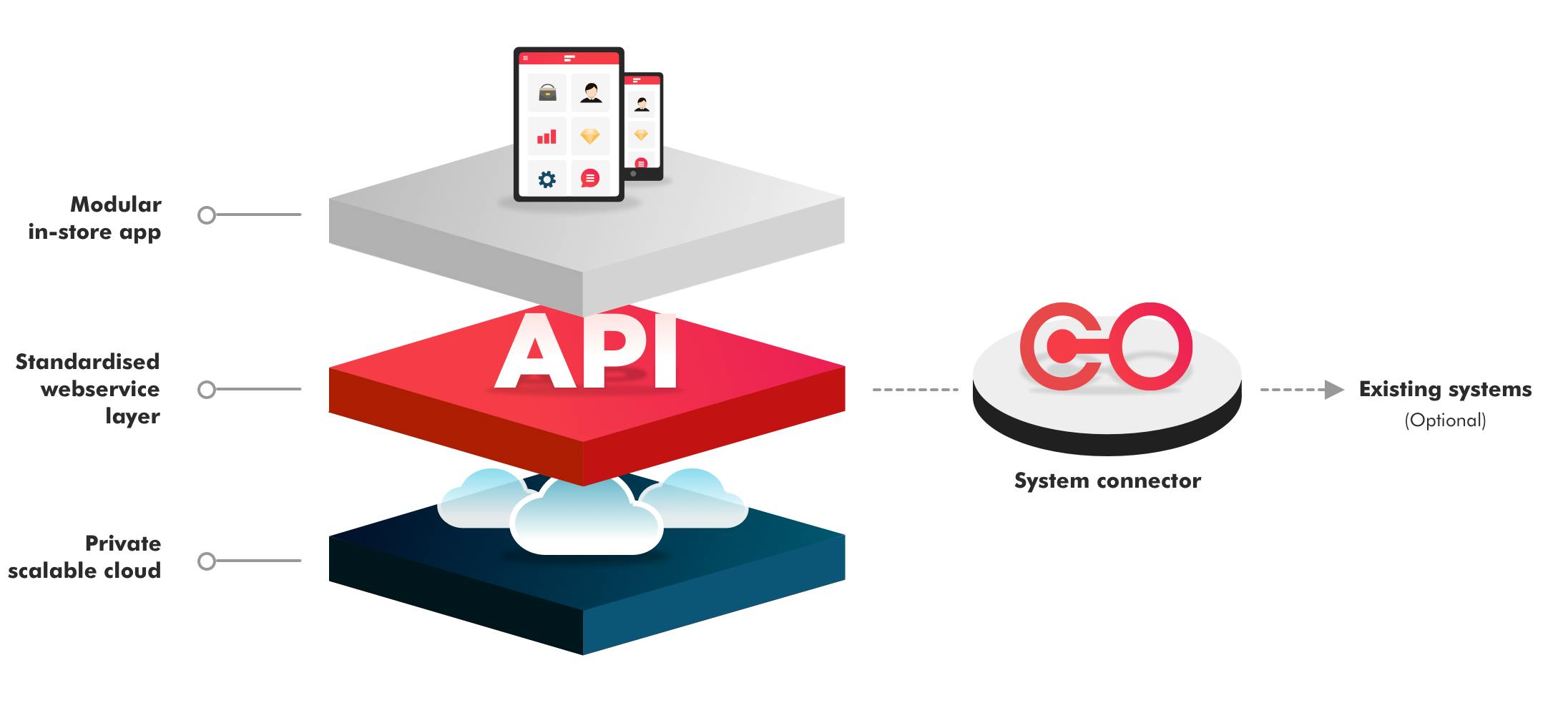 Partner with the best providers in the business
We've partnered with leading providers to deliver you a complete retail technology suite. Maximise speed to market and reduce project risk with pre-integrations for over 60 partners, including eCommerce, CRM, payments, analytics and more.
Leaders in retail technology
Our work has been recognised with some of the UK's most prestigious tech and retail awards.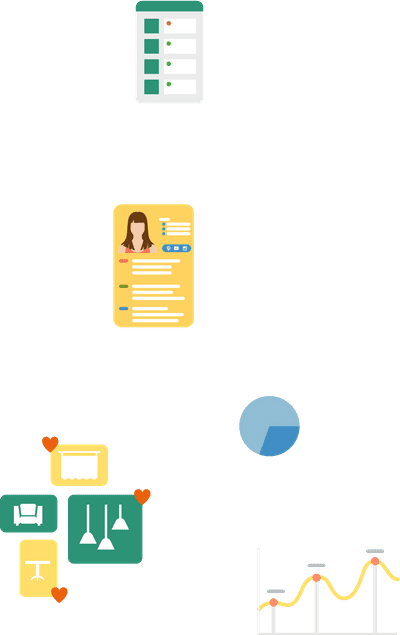 Launch your stores on RetailOS
Let our retail solution software bring your store into the future.