The ultimate glow-up
Charlotte Tilbury wanted to unlock its beauty secrets at home through shoppable virtual consultations.
We delivered virtual magic with our retail platform!
Red Ant in partnership with Charlotte Tilbury are winners of
In-store innovation of the year
Technology project of the year
High street trailblazer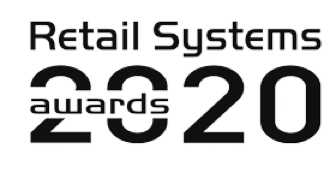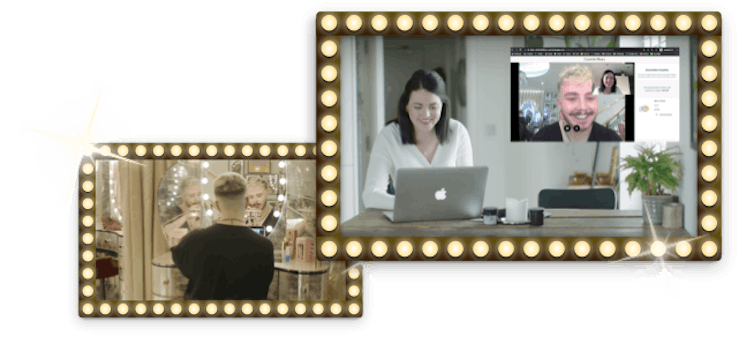 Glow up your beauty clienteling with Red Ant's retail platform
Beauty advisors use our award-winning clienteling tools to offer their customers a star-quality consultation and look after their wellbeing, in-store and in the comfort of their home.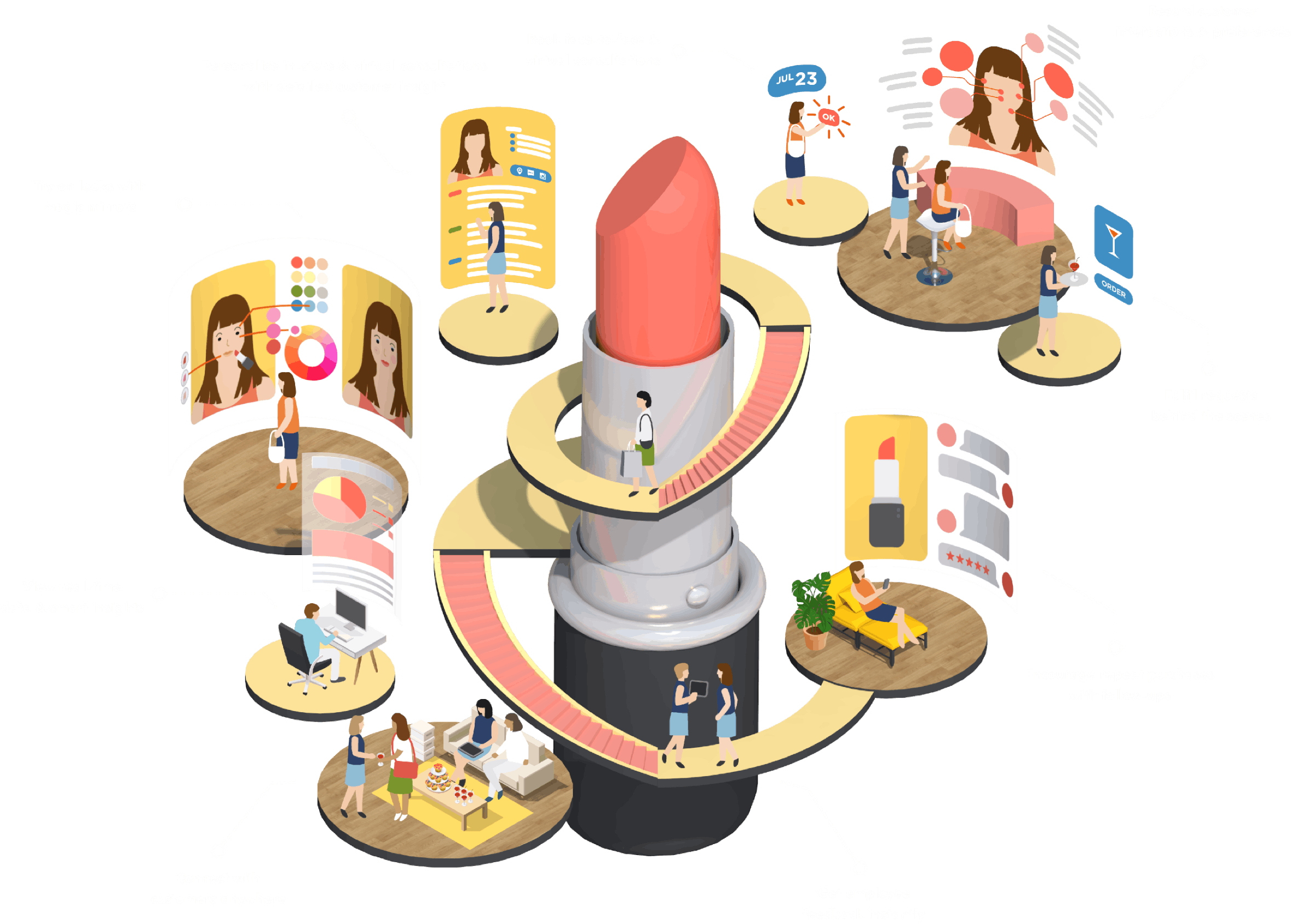 Your customers expect their favourite beauty brands to take care of them
They have an endless source of looks, advice and product recommendations. To inspire their confidence, you must deliver the latest trends with personal insight, whether it's an in-store appointment or a virtual consultation.
The perfect blend of technology and one-to-one consultation
You know what your customers need because you have all the inside knowledge at your fingertips – your client book is bursting with favourites, wish lists, loves, and smart recommendations that separate what's hot from what really works for their specific skin type and tone, budget and daily regime. Our Beauty retail platform fully equips your employees to share their expert advice, whether it's a pre-arranged appointment in-store or a virtual consultation.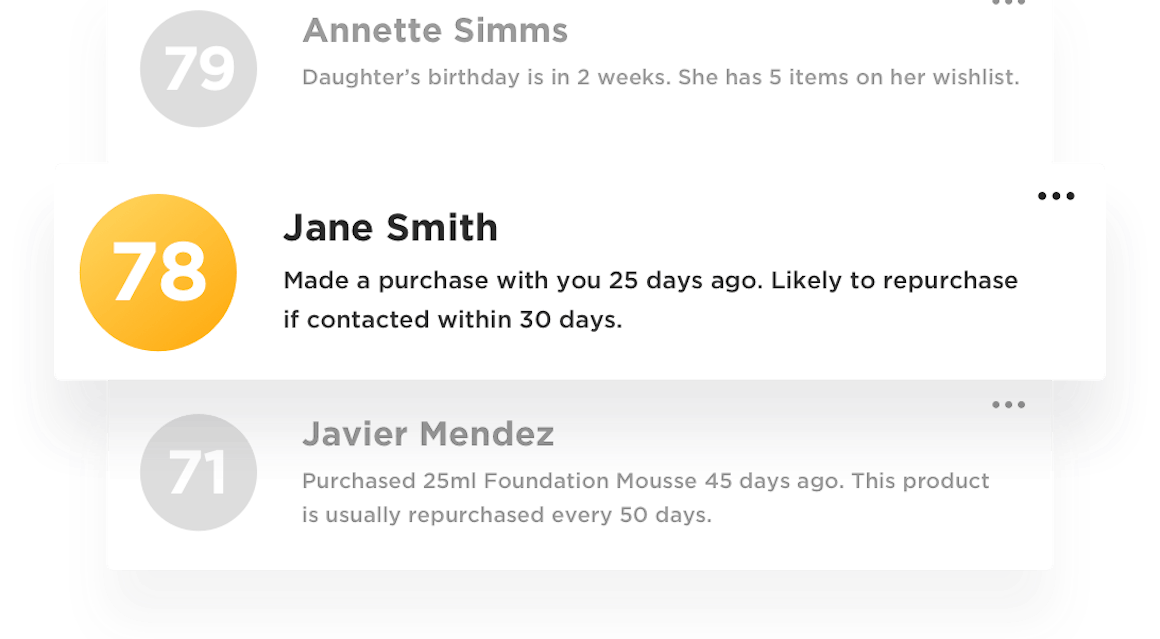 You can help customers find exactly what they're looking for because your look books are serving up the latest trends. Whatever their inspiration, you can pull together the perfect products for your customer consultation appointments in-store or at home for a truly personalised customer experience.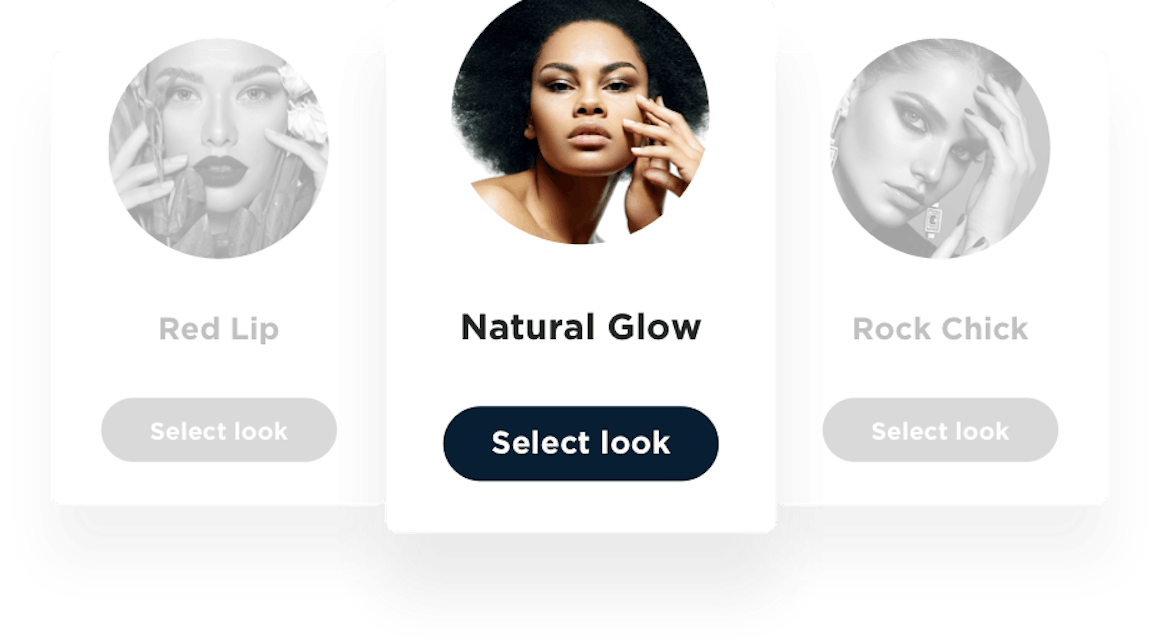 You even know how to make them feel comfortable and relaxed wherever the consultation takes place because you have all the right tools to give them a step by step guide, from taking them through makeup and skincare choices to giving them the inside track on upcoming trends and products.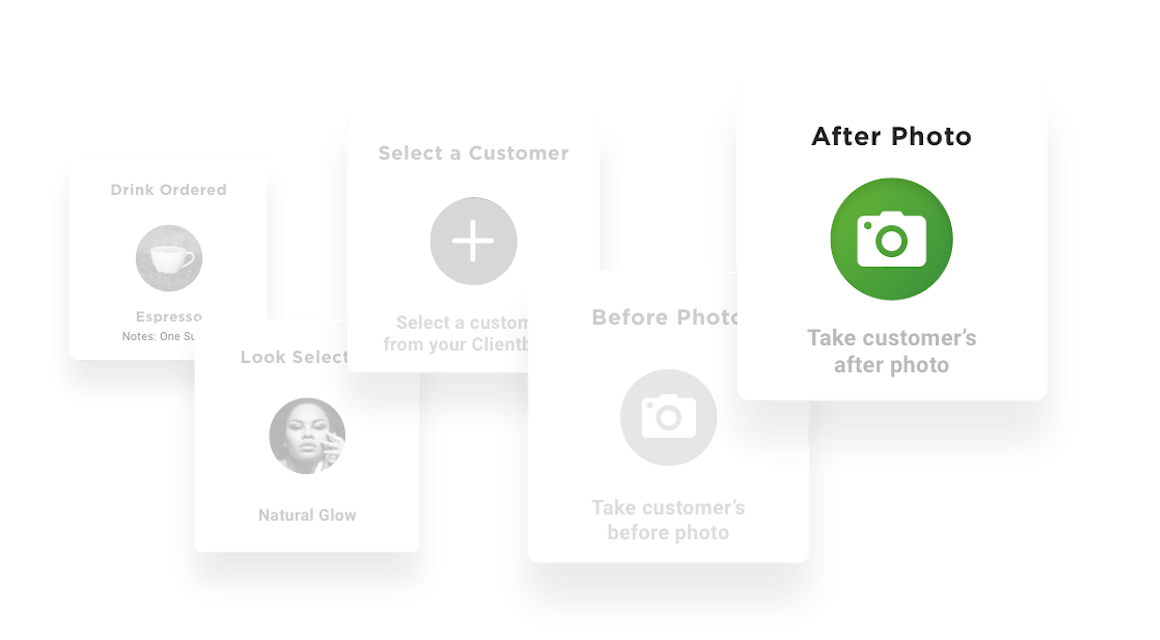 Then, when you've served just the right looks to your clients so that they feel beautiful and ready for any occasion, you can make sure they've got everything they need by recording it all in the customer's profile, including before and after photos, the products you used and what they liked and disliked. They'll know just what to look for when they want to reorder or try something new.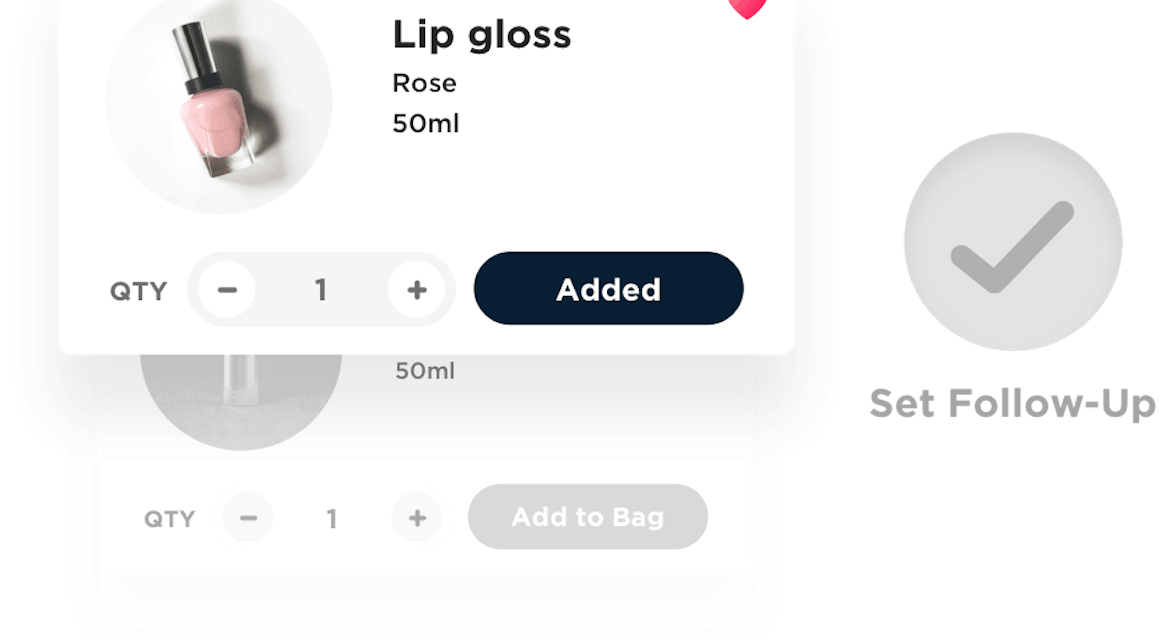 A flawless customer experience from start to finish
Whether they've pre-booked an appointment in-store or you're doing a virtual consultation, you'll have no problem managing your customers' appointments because you've got a complete view of what's happening and who's going to be looking after them with RetailOS. And the step-by-step clienteling process ensures you know exactly what to do at every stage, either in-store or by connecting with your customer in their own home.
Complete your polished performance with smooth remote or contactless checkout and make it easy for the customer to relive their dream consultation in their own time with follow-ups and tutorials.

A complete business makeover
Bring the same stunning service with you anywhere, any time, without compromise - from pre-booked appointments to virtual consultations. With our Retail solutions platform, you've got everything you need to serve up gorgeous experiences on a single device, with every sale attributed to the boutique, store or beauty advisor who did all the amazing work, including when customers go on to buy online from a consultation follow-up email.
You'll have all the right clienteling tools to manage your business and sell to customers anywhere, at any time. And you'll be able to deliver exactly the kind of service your customers expect by streamlining and integrating your processes for sales and payments across all channels on- and offline, including stock, cash and payment management, with built-in mobile and remote functionality.
Your beauty advisors are your best feature, so keep them feeling safe, valued and uplifted with tools designed for colleague engagement, from internal communications and employee surveys to order management, task tracking and troubleshooting. And you'll always be in the picture with a dashboard of real-time data analytics and actionable smart insights powered by AI technology, allowing you to effectively manage individual stores with unique control of in-store activity and implementation of safe retail measures.
Take clienteling to the next level with a whole palette of carefully curated in-store experiences and virtual consultation innovations to surprise and delight.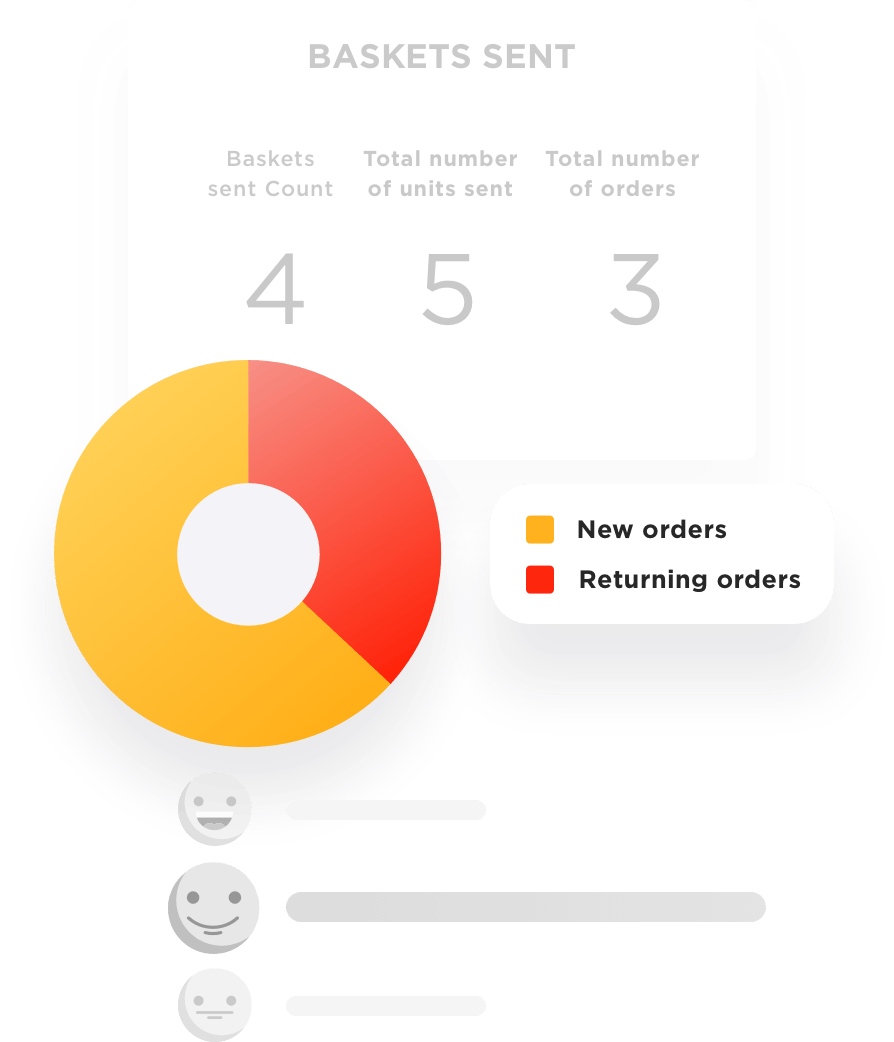 Give your stores life with a platform built for beauty
RetailOS enables you to deliver a truly personalised, one-to-one clienteling service from a beauty consultant who knows the trends and - more importantly - the customer. All the information they need is at their fingertips, whether they're in-store or connecting with customers in their own homes.
Red Ant wins Retail Technology of the Year award
We're excited to announce our win at this year's National Technology Awards - congratulations to the team!
Virtual consultations - connected experiences at home
How virtual services as part of clienteling are helping retailers maintain a level of experience that not only makes customers feel special but also secures the sale.
Retailers have had to take steps to build a different kind of relationship with their customers – repurposing and evolving their tech so that, whether it is delivered in store or via virtual consultation, the customer experience is no less personal.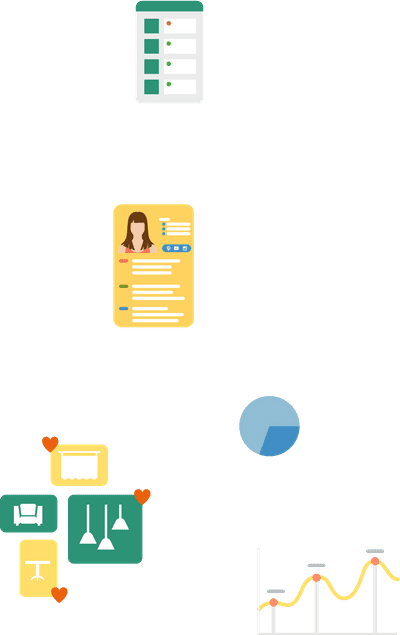 Start building beautiful customer relationships
Get in touch to speak to a Red Ant beauty tech expert today!