Streamline the end-to-end customer experience with click & collect
Our click & collect platform seamlessly connect online and offline to drive operational performance and maximise flexibility and convenience when buying online for pickup in-store or at kerbside processes.
Simplify the order fulfilment process
Easy-to-use workflow tools let store associates effectively manage and share tasks to increase the speed of your fulfilment process.

Customers experience fewer errors and delays thanks to virtual picklists that feature detailed product information and images, with mixed fulfilment from store shelves and parcels arriving from distribution centres.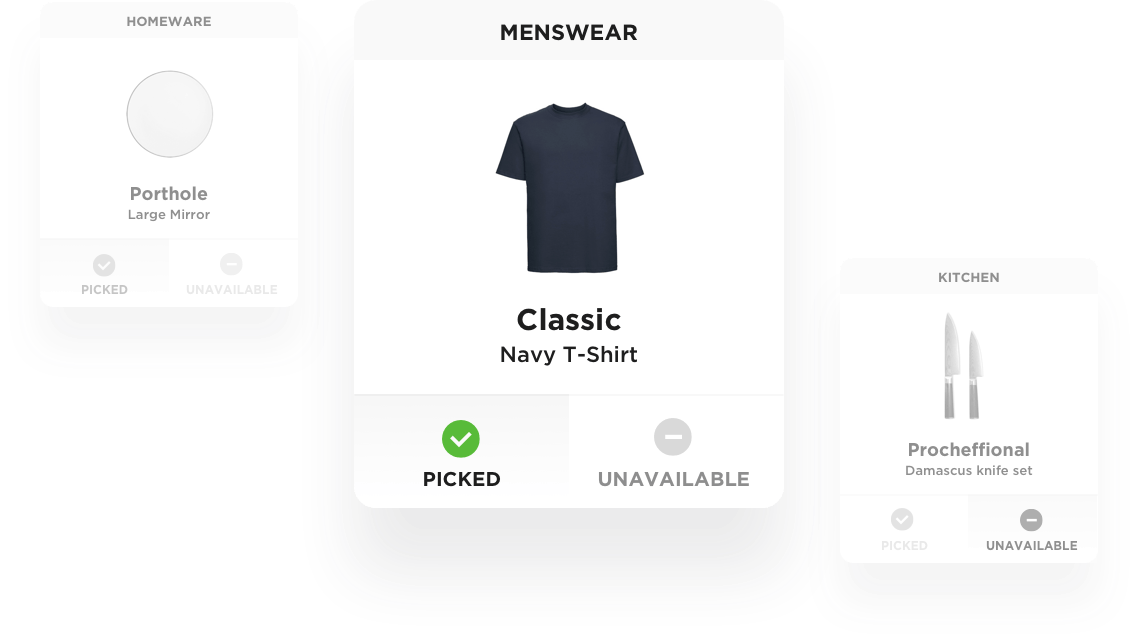 Flexible fulfilment to meet customer needs
Let customers know when their order is ready to pick up with personalised notifications sent via their preferred channel, including push notification, email, text and WhatsApp.
Flexible fulfilment includes buying online, and picking up at kerbside (BOPAK).
Runner services enable store associates to keep distance in-store and allow you to efficiently run 'dark' stores.
Pre-arranged pick-up times and parking space allocation allow you to manage customer numbers effectively & efficiently.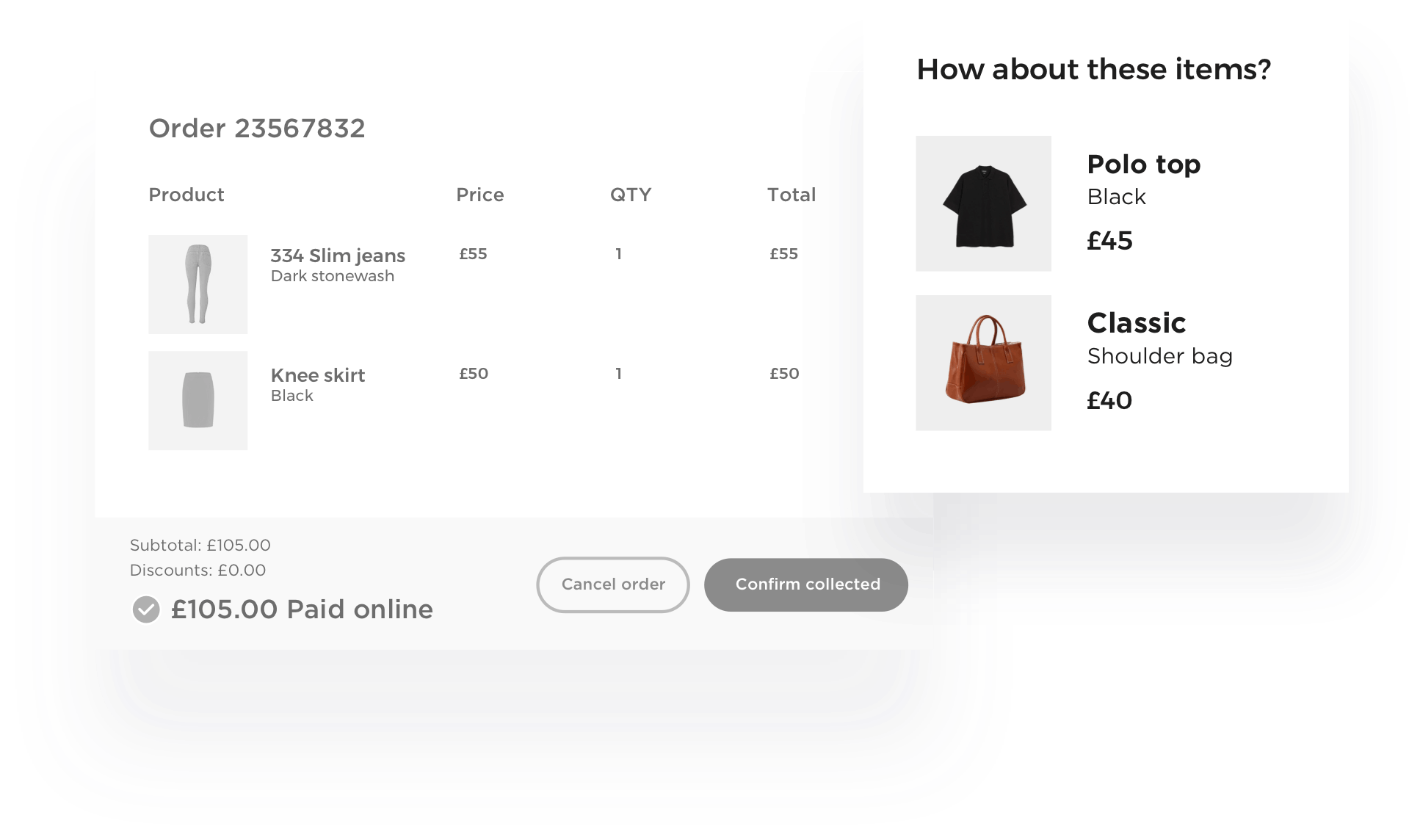 Seamlessly check in, pick up & check out
Simple self-service kiosks allow customers to check in, review their order and call for staff assistance. GPS integration can provide dynamic collection instructions to direct customers to the right area to pick up their order for safer or more efficient service.
Make it easy for customers to check out wherever they are in store with mobile POS.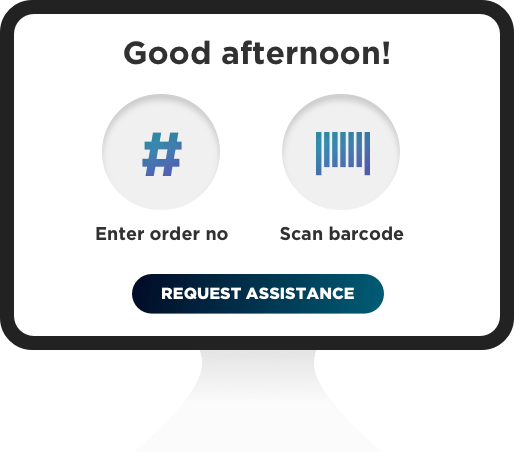 HALFORDS
"We're always looking for new ways to enhance the shopping experience for our customers, whether it is in-store or online. The click & collect pilot in our Leamington Spa store is a world first, and an innovative step towards providing a fully-connected retail experience for our customers."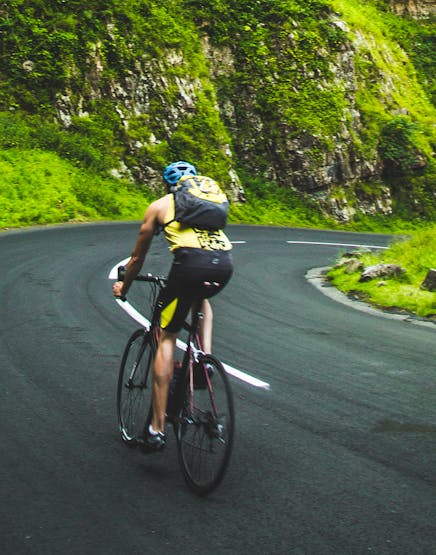 Click & Collect can help you to Improve Net Promoter Score Click & Collect is part of RetailOS
Explore the full suite of apps designed to enhance the retail experience.
Retail solutions for your sector
Out of the box functionality and technical integrations are all taken care of, so you can spend more time focusing on the future of your business.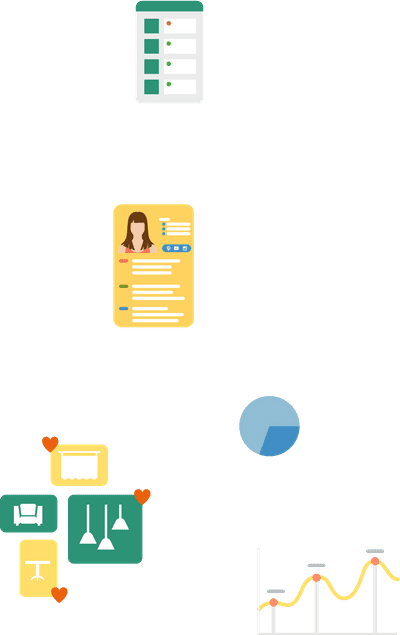 Streamline your click & collect service
Get in touch now to speak to a Red Ant retail tech specialist.